Professional Pet Grooming
Missy's Woodland Pet Spaw
Welcome to Missy's ( Melissa S ) Grooming shop in the woods. Just 10 minutes from Stittsville, Carleton Place and Almonte. Professional experienced pet grooming in a quiet and cage free salon with one on one care.
Grooming Prices
Some of the problems you and your cat may be dealing with are tangles, mats, fleas, dandruff, allergies, hairballs, sharp or ingrown claws, shedding, grease, odours, and unsanitary conditions. No matter the problem, we are here to serve you.
Baby dawg aka Puppy intro under 6 months
Its important for your puppy to start at young age to develop a relationship/bond with a groomer and get used to the whole grooming experience and atmosphere. This is an introductory package , no full haircuts involved and recommended for puppy's first time at the groomers !
Groom and Stay
$20 + Grooming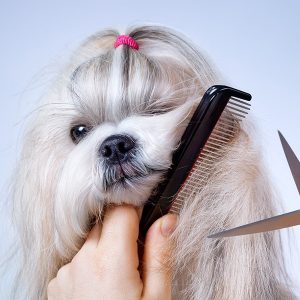 "My little Maggie always struggled with mats and always had a hard time cleaning herself due to her long hair.  She is a very shy cat and has to be gently approached and handled.  Her life changed that day and we are never going to be looking back.  Melissa did a great job, and I recommend to everyone without hesitation.  This is one of those things you only regret not having done earlier."