Professional Pet Grooming
Missy's Woodland Pet Spaw
Welcome to Missy's ( Melissa S ) Grooming shop in the woods. Just 10 minutes from Stittsville, Carleton Place and Almonte. Professional experienced pet grooming in a quiet and cage free salon with one on one care.
Welcome To Missy's Woodland Pet Spaw
My Story
Hi my name is Melissa and I have been grooming since 2006. Ever since I was little I've been an animal lover and had a connection with them. Working with animals was was always something I wanted to do. I find Grooming dogs is like therapy for me because they just bring me so much joy and I get to make them feel better. Owning my own grooming salon was always a goal for me and I finally made the leap.

I moved to Almonte in 2019 and I absolutely love it here ! I have 2 small children ( Bowen and Landon ) they are my world and absolutely adore them . Starting this business helps me be able to spend more quality time with them. I have 2 dogs Hurley a little chihuahua mix , Izzie a border collie mix And a cat named Heatha ( don't ask) lol. Hurley and Izzie are used to working with me , they are shop dogs.

I also teach at Algonquin College a grooming course that is a part of a veterinarian assistant program part time. it's a great job and very rewarding. It took me out of my comfort zone and helped me grow as a person. I have been there since 2016 And enjoy teaching my students.

I promise as your dog or cats groomer I will take the at most care of them with my love, compassion, patience and gentle touch . I am looking forward to getting to know your pet as well as you!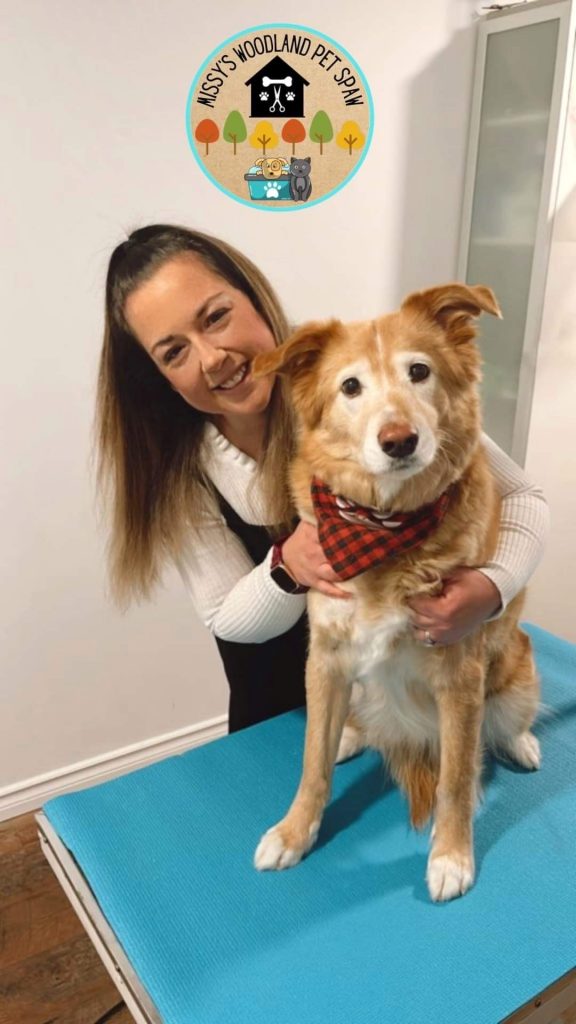 Book Your Appointment Now
Providing a Safe, Patient, Loving & Comforting Environment to Bring Out The Individual Beauty in each Pet
Grooming Prices
Some of the problems you and your cat may be dealing with are tangles, mats, fleas, dandruff, allergies, hairballs, sharp or ingrown claws, shedding, grease, odours, and unsanitary conditions. No matter the problem, we are here to serve you.
Baby dawg aka Puppy intro under 6 months
Its important for your puppy to start at young age to develop a relationship/bond with a groomer and get used to the whole grooming experience and atmosphere. This is an introductory package , no full haircuts involved and recommended for puppy's first time at the groomers !
Groom and Stay
$20 + Grooming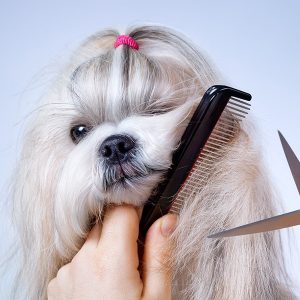 "My little Maggie always struggled with mats and always had a hard time cleaning herself due to her long hair.  She is a very shy cat and has to be gently approached and handled.  Her life changed that day and we are never going to be looking back.  Melissa did a great job, and I recommend to everyone without hesitation.  This is one of those things you only regret not having done earlier."
Schedule An Appointment
Let's talk about grooming your dog or cat,